Prime Source Foods Launches New Flagship Product Line
May 19, 2022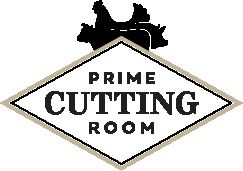 Prime Source Foods (PSF) is giving their flagship line of products a new look and new name.
Formerly Hampshire Brand, the Prime Cutting Room brand was developed to more accurately reflect the food distributor's continued commitment to provide high-quality, cut-to-order products to customers, while offering many additional benefits.
With this new iteration of product offering, PSF customers continue to benefit avoid many of the issues associated with bulk protein distribution, such as food waste, unnecessary spending and time and energy cutting the product themselves, whether that's for a signature dish in a restaurant or a favorite cut in a market.
"We are beyond thrilled to unveil the evolution of our flagship product line, which emphasizes how Prime Source Foods goes the extra mile for our customers," said Jeremy St. Gelais, PSF's Chief Commercial Officer. "Prime Cutting Room gives our customers unique ability to control how they source their proteins and get them in the exact cuts they are looking for."
Prime Cutting Room offers three product categories: Chef's Premium, Butcher's Preferred amd Farmer's Standard. The categories indicate the customization for customers, which includes price and quality based on USDA grades of beef, chicken and pork. Prime Cutting Room products are hand-cut and processed at PSF's state-of-the-art facility in Londonderry, NH.